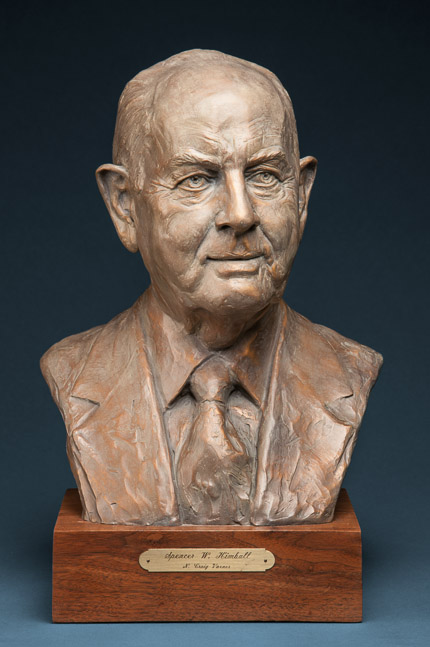 Offered in two sizes:
Medium:
   Edition of 20
   H 18″x W 10″ x D 8″
   Price: $4,800
Large:
   Edition of 5
   H 26" x W 18″ x D 8″
   Price: $5,600
Artist: Kraig Varner
Spencer W. Kimball was the 12th President of the Church of Jesus Christ of Latter Day Saints.  President Kimball was deeply loved by the members of the Church.  This design and bust was selected to be placed in the Hall of the Prophets in the Church Conference Center.